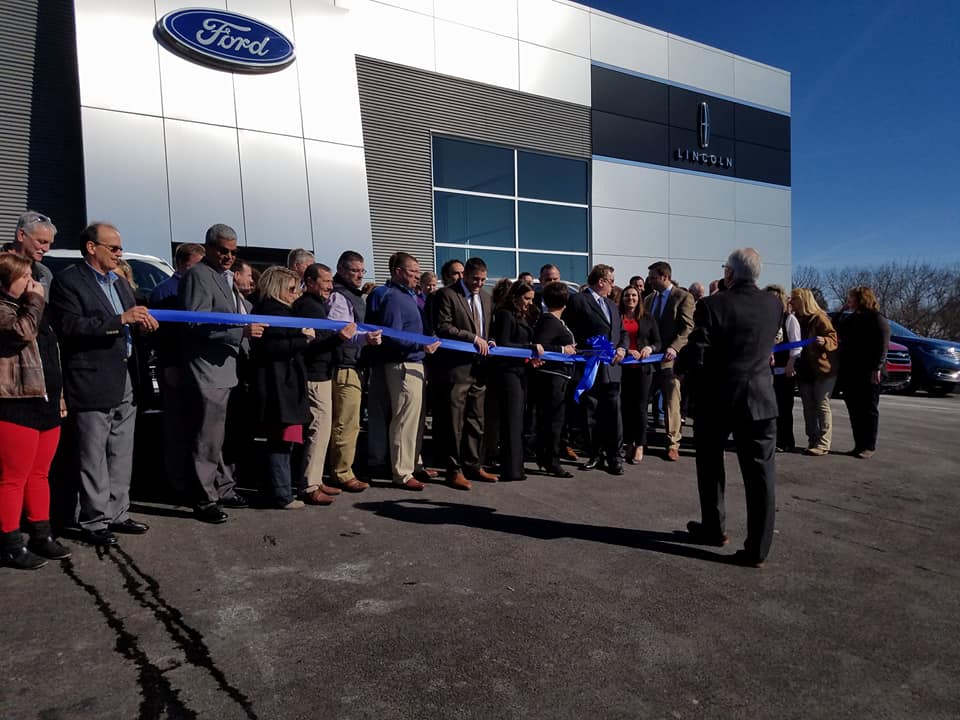 Back in 1953, Gillie Hyde was opened for business in Glasgow, KY with 12 employees. Nearly 65 years later we're still here in Glasgow and relocated to our new Ford-Lincoln facility at 610 Happy Valley Road. We are so happy to continue serving this great community and investing in the prosperity of Glasgow and Barren County. The community support of our grand opening was terrific with the Glasgow-Barren County Chamber of Commerce organizing the ribbon-cutting ceremony.
Since our inception in 1953, Gillie Hyde Auto Group has been committed to delivering the best customer service throughout the area. Our great service is due to one big factor, our employees. Last year Gillie Hyde grew to employ 116 people from nine different counties throughout the area. Our employees make our business better, and help us to deliver the best possible experience to our customers. That's why Gillie Hyde Auto Group couldn't be where it is today if it weren't for the great people of Glasgow and Barren County.
So, visit the new Ford-Lincoln facility and say hi to the friendly faces of the Gillie Hyde team! We're excited to continue helping customers find solutions to all their automotive needs.