The Classic Grand Wagoneer is the piece of the puzzle that has been missing for far too long in the Jeep family. Aptly called, "Revolutionary Heritage", this time-travel SUV will take you back to the 60s when the first SUV was introduced. It is large. It is powerful. It is unique. This giant SUV was specifically made for large families on the go. Whether you and your family want to travel for adventure, a picnic, or a road trip, a Grand Wagoneer will take you there.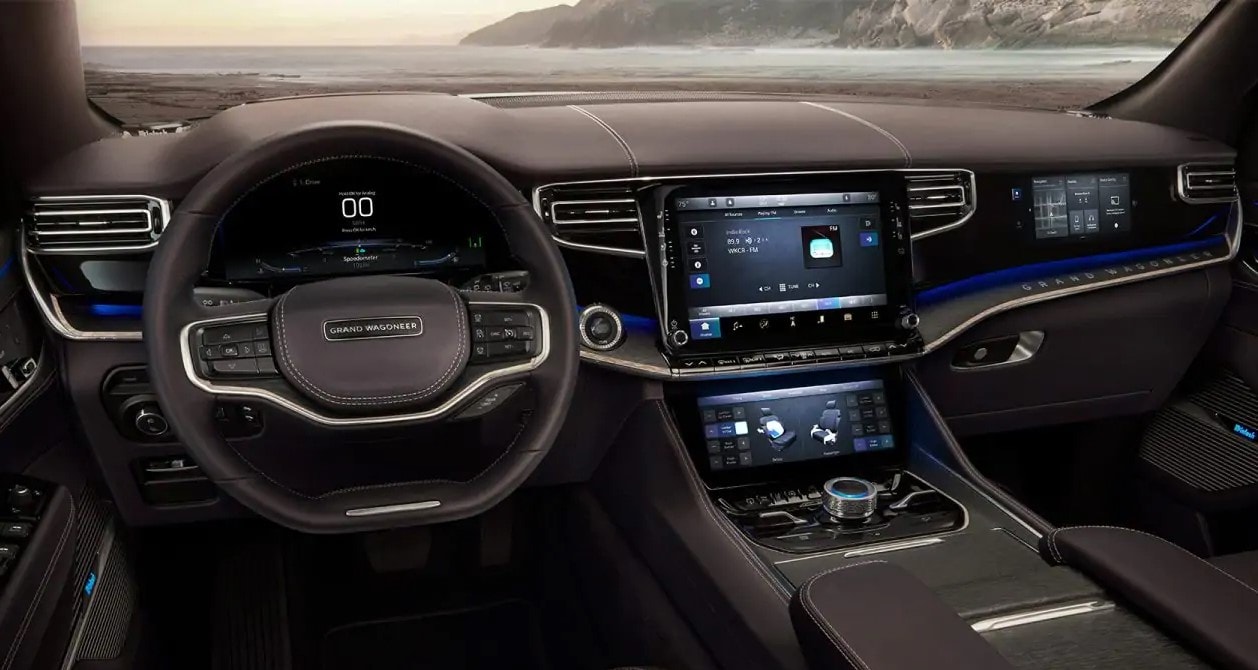 What's more, you won't get bored. Jeep has pulled out all the stops and made huge leaps in comfort and tech so that you and your family can have an easy ride on the road. The Jeep Grand Wagoneer comes with a McIntosh audio system with 23 speakers, connected to a 24-channel amplifier. As if that is not enough, the new Grand Wagoneer has seven screens inside, which makes you realize that this SUV was designed with your traveling plans in mind.   
Distinctive Interior and Stylish Exterior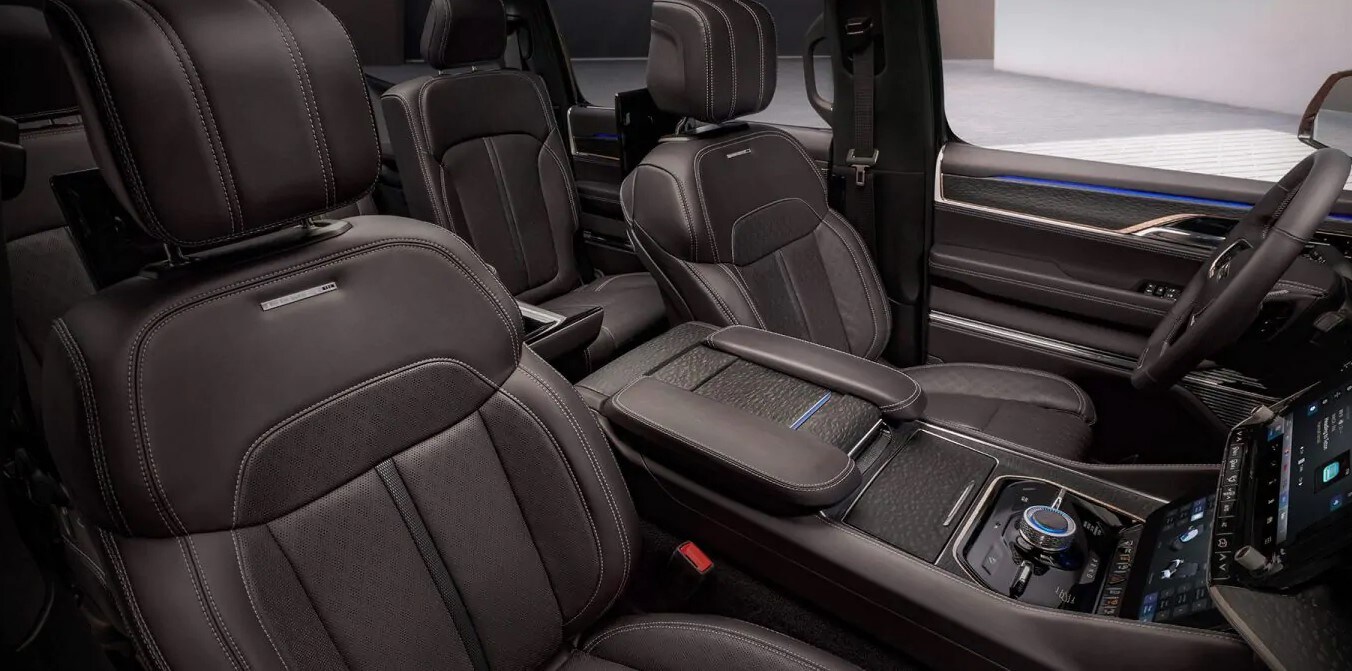 The Grand Wagoneer will beguile you with its elegant design, making you stop and want to have a closer look. Open the door, and you will be wowed by the majestic cabin of the Grand Wagoneer. To accentuate the interior's looks, diamond silver-tipped piping lines the seat and insert panels with a unique perforation pattern. The front seats are comfy, with a massage function and separate center armrests for both driver and passenger.
The Grand Wagoneer's design is inspired by classic materials and finishes, blending wood with a slew of modern touches. Just the way you love it - American style! The stunning design found in the grille, badging, and lighting all contribute toward giving the Grand Wagoneer a distinctive look that won't deceive you. It offers plenty of space for you to load your luggage, groceries, toys while leaving some space for the whole family to be comfortable on the road. To make sure you don't confuse your Wagoneer with a Cherokee, an aluminum "GRAND WAGONEER'' badge is put in the right places, in some places, flanked by American flags.   
Safety in the Grand Wagoneer
When it comes to your safety, Jeep has proven that it is their top priority. The Jeep Grand Wagoneer offers standard and optional driver-assistance technology, such as adaptive cruise control, automated emergency braking, lane-keeping assist, and much more. Additionally, just like any other Jeep making, Grand Wagoneer comes with a warranty and maintenance coverage.   
Find Adventures in Glasgow, KY
Because the Grand Wagoneer was made for adventure and long travels, a four-wheel-drive is standard. Over and above that, Select-Terrain® Traction Management System with five drive modes, Quadra-Drive® II 4x4 system with active two-speed transfer case, and Quadra-Lift® Air suspension will all contribute to making your ride a superb one. It's a great vehicle to explore our region and beyond.  
Learn About the Jeep Grand Wagoneer at Gillie Hyde Auto Group in Glasgow, KY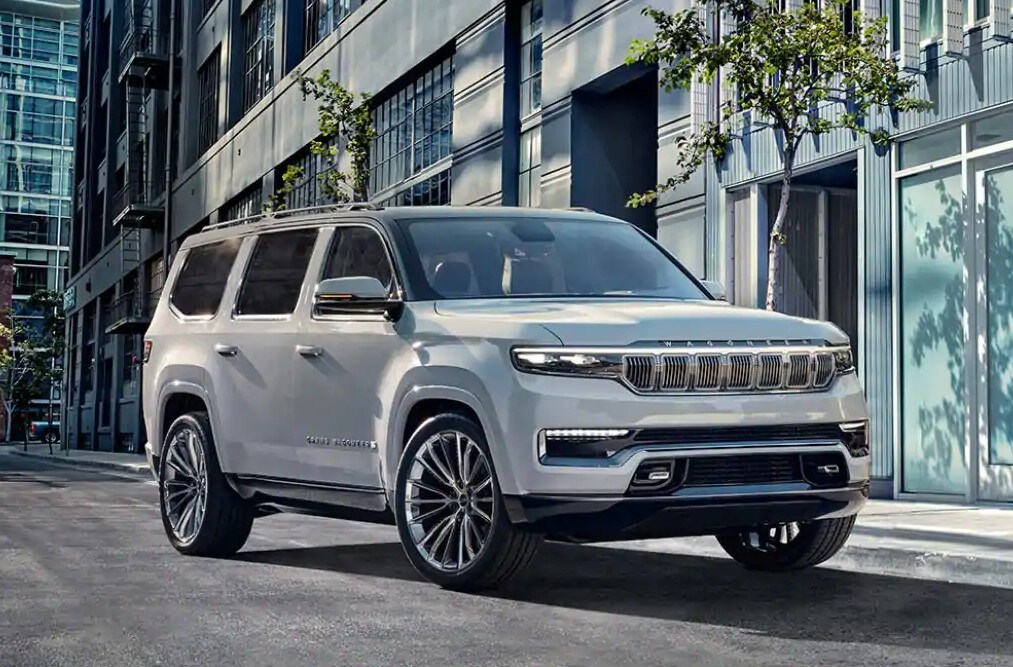 The Grand Wagoneer starts at the start at $60, 000 beginning with the Latitude trim level with front-wheel drive. The Grand Wagoneer will cost over $100,000 when fully loaded. Come by or contact us today to learn more this magnificent SUV.