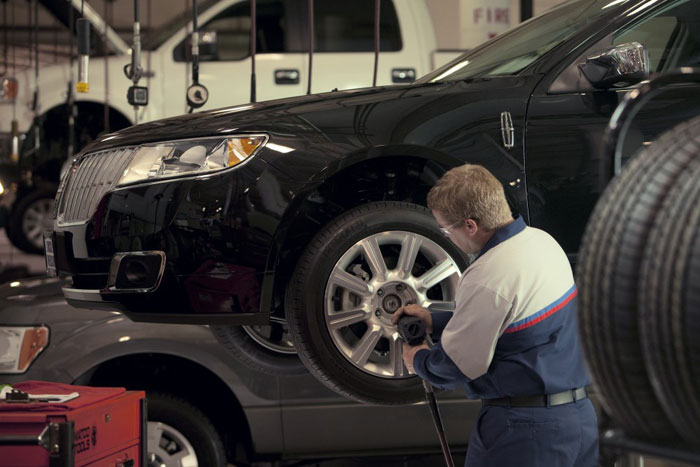 Whether you need a simple oil change or are looking for genuine Mopar parts or accessories, you'll get it all at the Gillie Hyde Auto Group Service Center. Our skilled technicians are experts when it comes to Chrysler, Dodge, Jeep, Ram and even Ford vehicles and take great care and professionalism in ensuring you get the work done you need at a price you deserve, all in a timely manner. Plus, we know finding time to service your car, truck or SUV can be a headache so we make it easy. Give us a call at 270-651-2125 or schedule service online today!
Scheduling Service has Never Been Easier
Look, we get it. The little oil light comes on and you begin stressing about finding the time in your hectic day to bring your vehicle in for an oil change. Well, now you can schedule service right online at Gillie Hyde Auto Group and find the time that works best for you. Simply enter your phone number, email, or VIN to get started. And since we are the Glasgow Chrysler, Dodge, Jeep and Ram experts we proudly use Mopar's WiAdvisor, which not only allows you to schedule service, but provides our technicians with the information they need so we know what to look for and get you back on the road in no time.
Your Glasgow Mopar and Ford Experts
Whether you need annual maintenance on your Jeep Grand Cherokee or brake work on your Ford F-150, our service team has been masterfully trained to understand stand every inch of your vehicle. Thanks to innovative technology like Mopar WeAdvisor, our technicians get all the information they need right on their tablets, as well as an aid to inspect your vehicle for any other issues. And you can rest assured, we use only genuine Mopar and OEM Ford parts, because we believe in using the same high-quality parts that were used to craft your vehicle to maintain it.




From Oil Changes to Tire Rotation, We Do it All
Hear an odd rattle? A little nervous about a weird squeak? Well, don't delay and schedule service online today. We're here ready to help trained to handle any issues and simple maintenance for vehicles of all makes and models. Whether you need some filters or hoses changed on your Dodge Challenger or an engine overhaul on your Ford Escape, our service team handles every job from brake inspections to transmission work. 
Get Affordable Service in Glasgow at Gillie Hyde Auto Group
So, what are you waiting for? Get online and schedule service today at our Happy Valley Road locations in Glasgow and get the attention your vehicle needs at the fairest prices in the area. With online service specials on everything from oil changes to brake inspections and a friendly and caring team here six days a week to help, Gillie Hyde is your one-stop shop in keeping your car running like new from the day you buy it to the last mile of your adventures. 
Your privacy is important to us.
Gillie Hyde Auto Group takes your privacy seriously and does not rent or sell your personal information to third parties without your consent. Read our privacy policy.
Hours
Monday

7:00 am to 5:00 pm

Tuesday

7:00 am to 5:00 pm

Wednesday

7:00 am to 5:00 pm

Thursday

7:00 am to 5:00 pm

Friday

7:00 am to 5:00 pm

Saturday

Closed

Sunday

Closed