Buying a pre-owned vehicle can be intimidating.   
How do you know which car or truck is best for you?   
How many miles is too many?   
How many owners did the vehicle have?   
Was it ever in an accident?   
At Gillie Hyde Auto Group in Glasgow, Kentucky, we want you to be as relaxed and confident in your pre-owned purchase from us as we would want our own family members to be. We've been a family-owned and operated business for 65 years, delivering great pre-owned cars and trucks to happy Kentuckians. We can do the same for you, too.  
Each Pre-Owned Vehicle Undergoes a Multi-Point Inspection
At Gillie Hyde Auto Group, we specialize in pre-owned vehicles. Each pre-owned vehicle that goes on our website for sale has already undergone a multi-point inspection to make sure it will give years of roadworthy service. If anything needs to be repaired, it is done prior to being listed for sale. You can be sure the vehicle you buy from Gillie Hyde Auto Group will be around for the long haul.  
Free CarFax and PureCars Reports for Each Pre-Owned Vehicle

We also provide two free-of-charge tools on our website so you feel confident when buying your car or truck at Gillie Hyde Auto Group. We want you to be confident that you know as much about the pre-owned vehicle you buy as possible. That's why we supply free CarFax vehicle history reports and PureCars Value report.   
With a CarFax vehicle history report, you get loads of information about the vehicle's history from how many owners it had and what states was it registered in, to the vehicle's accident histroy (if the vehicle was ever in an accident) and its service history. CarFax makes buying a pre-owned vehicle much safer and more worry-free.   
We also provide a free PureCars Value report. This lets you know if the car or truck you're interested in is priced fairly.     
Top Pre-Owned Vehicle Values are Under $20,000 and Less Than 50,000 Miles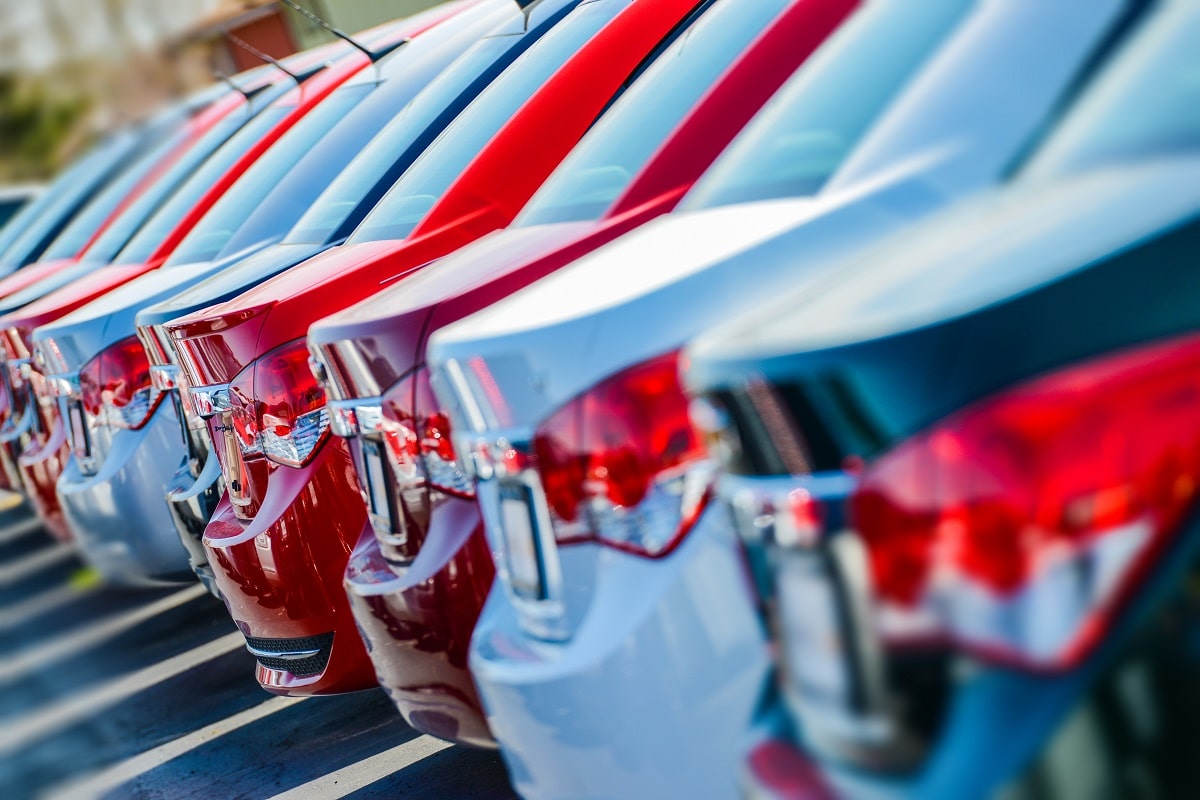 We have found that the best values in pre-owned vehicles are those that are priced under $20,000 and have less than 50,000 miles. These offer the best chance for a long service life with a lower purchase price when compared to their new equivalents.   
The best of these low price, low mileage vehicles are (in no particular order):   
Ford Focus 
Ford Fusion 
Ford Fiesta 
Chevy Trax 
Chevy Sonic 
Chevy Cruze 
Jeep Compass 
Nissan Sentra    
Because many of these are smaller vehicles, they'll save you money from the outset by being fuel-efficient.
Ford Focus - Top Pre-Owned Vehicle Value
The Ford Focus has won many awards worldwide, including 12 in 2018 alone. It has an above-average reliability rating, great handling, many connectivity options and spacious seating for a small car.  
Ford Fusion is One of the Top Pre-Owned Vehicle Values
Ford's Fusion is a comfortable mid-size sedan. With many submodels to choose from, you can get a Fusion that fits any budget, large or small. Like the Focus above, the Ford Fusion boasts plenty of interior space, a smooth ride and lots of connectivity features.  
Top Pre-Owned Vehicle Value in Ford Fiesta
The Ford Fiesta is a favorite among Millenials. Fiesta is an award-winning vehicle, racking up 22 awards in 2014, its debut year. MotorWeek's Drivers' Choice Award for Best Subcompact Car, Car and Driver 10 Best and Autobytel's Compact Car of the Year are just a few of the awards the Fiesta has received.  
Chevy Trax - Top Pre-Owned Vehicle Value
Chevy Trax is a great subcompact Sport Utility Vehicle (SUV). Since 2015 when it first appeared, the Trax been one of the most affordable small SUVs in the market. With a spirited 4-cylinder engine, the Chevy Trax will get you where you need to go with fun and flair.  
Chevrolet Sonic is a Top Pre-Owned Vehicle Value
Chevrolet's Sonic is a subcompact car that has lots of room for passengers in both its front and rear seats. It gets above-average gas mileage, handles well and is very affordable. Produced by Chevy since 2012, the Sonic has solid reliability, having won JD Powers Most Reliable Small Car Award.  
Jeep Compass is Another Top Pre-Owned Vehicle Value
The Jeep Compass is built on a solid tradition that started decades ago. It is a 5-seat compact SUV that gets great gas mileage, great on-road and off, and has cabin amenities not found in other compact SUVs. Jeep Compass is very affordable, as well.  
Top Pre-Owned Vehicle Value in Chevy Cruze
The Chevy Cruze is the quintessential American small car. The Cruze replaced the Chevy Cobalt, which replaced the Chevy Cavalier, two of Chevy's bestselling compact cars. The Cruze represents great value for money by providing great fuel efficiency, a lot of room in the cabin for a compact car and world-class reliability.  
Nissan Sentra a Top Pre-Owned Vehicle Value for Many Years
Finally, the Nissan Sentra was first introduced in 1982. It has been around for nearly four decades for good reason. It seats five very comfortably, gets superior gas mileage, has lots of cargo room and can be purchased for a great price.  
Contact Gillie Hyde Auto Group for Used Vehicles To Suit Any Budget
Gillie Hyde Auto Group in Glasgow, Kentucky is the home of the best values in pre-owned vehicles. We've been providing Kentuckians will great pre-owned vehicles for 65 years and we can do the same for you. With 25 banks and financial institutions to choose from, we can get you the best interest rate for the pre-owned vehicle you choose.